Hi Everyone, I am Priscilla, Welcome to my Blog(-;-)
I am a writer, blogger, marketer born in Guatemala who has lived in The Bahamas for a bit more than four decades and keeps close ties with Guatemala. That means I have become two different cultures and languages intrinsically linked to my writing, blogging, and daily living.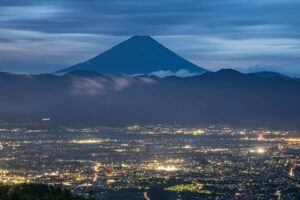 It Began Like a Story ………….
I look through the large window immediately in front of my dining table adorned with a view of the distant mountain tops and a volcano covered lightly by some white cloud formations. It is the rainy season, the pavement on the street, and the green grass still damp from the night's rain.
Already the two tiny squirrels that live in one of the large trees in the backyard are out and about, busy searching for food; these little creatures delight us with their appearance and are missed when the change in the season takes them elsewhere.
We look forward to the sunshine-filled mornings, as we know the sun's lifting ability in contrast with the days when we awake to the sounds of heavy rain and gray skies. Early morning offerings bring me back to the covers in search of the pouch filled with the aromatic coffee beans that day after day becomes the focus of the moment.
Each morning begins this way and the slow start is a wonderful opportunity to collect my thoughts and contemplate where to begin my chores, the quiet satisfaction of not having to rush out to work the office job anymore, but instead; to realize how much more can be accomplished.                                                                                                                             I was born among the high mountains of Guatemala during a time of civil war when transportation was basic and telecommunication the only means of messaging others, and that, only during times of need.
Reading and loving reading books was our open door to imagination and dreams, as a child, finding games to play with my siblings was the weekly entertainment and the task of study and homework all happened following printed textbooks.
Recently my life's journey brought me back home, the home country where my umbilical cord was buried many years ago, and where growing older meant a nostalgic longing to return.
On Different Chapters……
It seems a lifetime has passed since I a young woman eager to discover other worlds would leave full of energy and excitement, knowing somehow; those fun-filled days waited where I was going, and so it was, how I began a new life in the beautiful seashores of The Bahamas.
Those were the days of wine and roses, candlelight dinners at  Graycliff's overlooking the tropical scenery, walking on the white sandy beaches by the Emerald Beach Hotel, and enjoying the balmy breezes of the evenings in winter. Dressing up for Government House Christmas concerts, or walking along Bay Street for shopping and dining the newest places.
When traveling to the out islands to join in the celebrations of Regattas and Junkanoo, and music festivals was the fun thing to do, and gathering around in the local Inns and restaurants for lots of conversations and delightful native dishes.
The islands of the Commonwealth in the mid-70s still resembled an interesting English flair blended with a touch of a new culture hinting to be born out of a need to acquire another identity, important for the islands nation nonetheless.
Having arrived from the high mountains to the seashores, and looking around with a pair of new eyes and the mindset of a young woman soon became a place I called home, the memories and special moments began to grow into weeks, weeks into months, and months into years.
And as the waves that come and go, and the seagulls that gather around the ports, the sights and sounds of my new home became a familiar place I find myself at times, missing and remembering. The heart that grows fonder when the body is absent, is the same heart that becomes divided no longer belonging just to one place.
Memories Live On
This is what happens to those of us coming from different worlds formed from different lifetimes, like the tiny squirrels looking for food or the wisdom of the geese flying in V formation to lead stronger as a flock, we move forward in our life's journey, coming around full circle and filled with memories.
Each morning should be a new start and the remains of the day for reaching goals, to allow the night time to become the hours for rest and recovery. I still look for those specials memories of a time gone by to help me keep the right perspective in the present, and quickly changing world.                                       
Priscilla Hudson
(Bahamas Real Estate Broker  and Affiliate Marketer)



What I Can Do Virtually for You?
There is a delightful advantage in having learned a variety of skills and acquired knowledge
I am no stranger to the practice of real estate having spent some twenty one years working as a broker in this industry, full-time, and later on part-time; when I learned to appreciate the value above other investments, of owning what I like to call "a Hug-able asset."
An asset that in time and care can increase in value nicely.   A Real Estate Property builds equity providing the owner a place as a habitat or an attractive vehicle to generate other income.
The art of marketing, communication, and negotiation is always involved
I've also worked in private banking preparing various types of documents and software media that involved commercial and legal language terms, general communications, presentations, and spreadsheets. Simple and more complex notes. 
The art of writing was always involved
I Can help you with writing
Translations English-Spanish or Spanish English