Take A Moment Each Day
To Thank God For The Journey
You Are Worth Every Step Of The Way
I am a Writer, a Blogger, a Marketer, 
Recreate Yourself Regardless of Age
Have a Question Need Inspiration?
Life is challenging at every turn but not ever quitting is key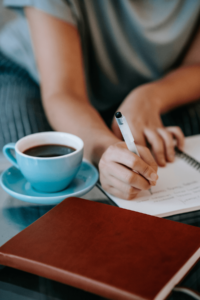 In days gone by reading stories, the printed version; was the window to imagination, an open door to education, career development, and business.
An art form that with technological innovation should continue to inspire us…. 
" Wearing several hats is not new for Priscilla, the writer, the blogger, the entrepreneur.
Working with her is enjoyable and very productive"
It Began Like a Story ………….
I look through the large window immediately in front of my dining table adorned with a view of the distant mountain tops and a volcano covered lightly by white cloud's formations.
It is the rainy season, the pavement on the street and the green grass still damp from the night's rain.
Already the two tiny squirrels that live in one of the large trees in the backyard are out, busy searching for food; these little creatures delight us with their appearance.
We miss them when the change in season takes them elsewhere.